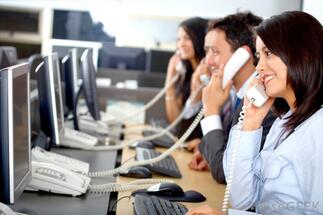 The same growth pace will be maintained this year as companies in this sector will expand due to the massive demand for their services, said Vlad Sterescu, head of CGS, one of the largest call center operators in Romania, reports local Ziarul Financiar.
"Only in Bucharest we are talking about minimum 12,000-15,000 people who are needed (in this sector). I don't know where we will find them," he added.
In Bucharest, wages in this sector range between an entry level of EUR 550 for people offering customer support in English, EUR 650-700 for French, EUR 700 for German, and EUR 1,300-1,400 for Nordic languages.
CGS hired 400 people last year, especially in the financial services and sales sectors, reaching a number of 3,300 employees at the end of 2016. Some 1,300 of its employees work in Bucharest, 1,000 in Brasov, 400-450 in Sibiu whereas the newest call center in Galati reached 200 employees in its first year of operations.
Salaries in Galati are 10-15% lower compared to Bucharest, said Sterescu. In the region, Romania remains the only viable alternative to Poland on BPO and shared services. Salaries in Poland are double compared to those in Romania. (source: Romania-insider.com)