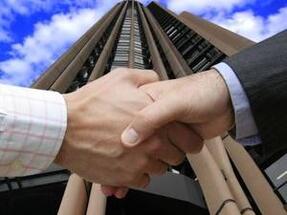 "It is the second consecutive year when the office market in Bucharest is growing in the first semester, being a sign that the entire year will prove better than the precedent one for the office transactions. The office market engine in the first half of the year was the relocation segment, with 61 pct. percent, unlike the renewals segment, which had 33 pct drop. In the first half of 2014, the volume of the transacted spaces by new tenants, also known as relocation transactions has exceeded the volume of spaces subject to lease renewals", shows the data of the real estate consultant Esop.
Therefore the relocations totalized 106,750 sq. m and exceeded the renewals, which totalized only 25,259 sq. m and registered 33 pct. drop compared to the similar period of last year. The relocations include the companies movements from one building to another, existing or in construction, as well as the expansions.
The pre-leases, contracts signed in buildings in construction, represent more than a half of the first semester relocations (32,800 sq. m). This year too most of the spaces were rented in existing buildings, respectively 57,573 sq. m (40 pct of the total).
First half of the year the market brought a radical structure change in office leasing, compared to the same period of last year, the largest share being registered by transactions with spaces over 3,000 sq.m, representing 44 pct of the total (compared to last year when they registered 21 pct). In other wordsm in H1 2014, the large transactions segment took a larger pizza slice from a larger pizza than in 2013 – the total market registering 27 pct growth.
"The office leasing market keeps in h12014 the dynamism observed during the latest couple of year, which supports the idea that the managers' trust in Romanian economy registers a positive trend. We hope that the second half of 2014 to be as active too and the large companies as well as the medium companies to accelerate the relocation process to better quality headquarters, as the market is currently offering competitive solutions", has declared Alexandru Petrescu, managing partner of Esop Consulting / Corfac International.
Last year the first half was dominated by relocation transactions with spaces smaller than 1,000 sq. m, occupying 40 pct share of the total market. (source: zf.ro)