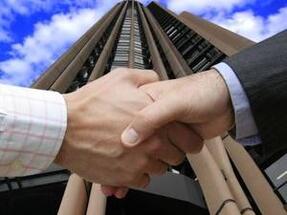 For example, if a company intends to rent an office space with an area of 1,000 sq. m, it can find in the market options where the monthly costs including asked rent, service charges and utilities expenses are between EUR 10,500 and 23,500 (between EUR 10.5 and EUR 23.5/sq. m total cost), depending on the quality of the chosen building and the zone where it is situated.
Starting from these commercial terms, following a negotiation process (where we could consider an average 15 pct. reduction of the level of rent), the tenant could rent the 1,000 sq. m space, considering its location and quality, with a budget between EUR 9,300 and EUR 20,900 per month.
"In Bucharest, available offices for rent in the beginning of this year in business centres reached nearly 654,000 sq. m. Most of the office stock (56%) is grouped on segments of monthly rent below EUR 11/ sq. m, while only 23 pct. are spaces with budgets between EUR 11.1 and EUR 14 /sq. m and 20 pct. spaces with costs exceeding EUR 14.1/sq. m. A possible cause of the 11 pct growth of the spaces below EUR 11/sq.m/month in 2016 compared to the previous year could be represented by the relative lack of interest for this type of space, a decrease registered progressively since 2015, in favour of the offices with average rents, of EUR 11.1 to EUR 14/sqm", says Alexandru Petrescu, Managing Partner of ESOP Consulting / CORFAC International.
You have to pay attention to the monthly costs with office space, as they are not only rent costs but service and utility charges.
The service charges vary between EUR 1.5 and EUR 4 per sq.m/month, and the cost with utilities vary between EUR 0.5/sqm/month and EUR 1.2/sqm/month.
The building's financing and its attractiveness for tenants are the aspects which influence also the minimum lease period asked by the landlord. Therefore, the A class office spaces owners are usually sign leases for five years, while the owners of B and C class buildings, situated in more peripheral zones or without access to metro are accepting leases on 1-2 years too.
The premium zones in Bucharest are considered Charles de Gaulle, Aviatorilor, Victoriei.
"We estimate that in the following period will be registered slight fluctuations in the level of rent not so much depending on the geographic position of a building, but mostly depending on the available areas for rent – pre-rent within the building and the competitor buildings in the area. A bigger vacancy or a project in construction will probably have commercial terms particularly attractive", says Alexandru Petrescu, Managing Partner of ESOP Consulting / CORFAC International.
Premium villas are rented below the price of the B class office spaces situated in business centres.  Monthly rent in interbelic villas, renovated, situated in the centre-north area is EUR 10-13/sq. m, while a similar office space, in the same zone, is of EUR 11.5-14.5/sq. m if it is situated in a new B class office building and EUR 16-19/sq. m if it is situated in a last generation, A class office building. (source: ESOP)