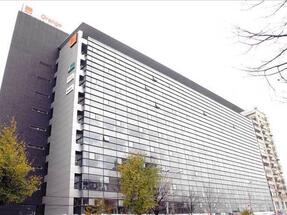 The total value of the eight office buildings for which CA Immo bought back shares reaches EUR 486 million. Apart from Bucharest, buildings are located in Prague, Budapest and Zagreb. Moreover, the Austrians also bought EBRD's shares in four plots in Eastern Europe, with a total value of EUR 25 million.
EBRD owed in his properties shsres of 25-35 pct, and the takeover transaction by CA Immo, of approx. EUR 60 million, will be completed this month.
"Buying back the shares from EBRD is in line with our strategy of expanding participations within buildings in the cities we consider important and is a big step in stimulating our revenues", said Bruno Ettenauer, CEO of CA Immo.
Apart from River Place, near metro station Petrache Poenaru (Semănătoarea), and Europe House in Piaţa Victoriei, CA Immo also owns in Bucharest the office buildings Bucharest Business Park and Opera Center.
CA Immo completed in February the sale to P3 group of its Romanian logistics parks portfolio (Europolis Logistic Park) and Polish one, transaction announced last autumn. Last year, the company also sold a plot exceeding 8,000 sqm in Barbu Văcărescu area.
In Bucharest, CA Immo also owns a plot of 7,200 sq. in Orhideelor zone, intended for an office project, Orhideea Towers. (source: capital.ro)