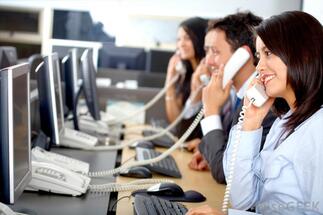 "The growing number of requests for call center services, coming from industries such as auto, telecom, FMCG, from the financial-banking and medical, prompted us to increase last year the Blue Point team in Bucharest with nearly 100 employees. The opening of the new center in Slobozia is a natural first step in our strategy of national development" , says Violeta Rosu, managing partner Blue Point.
"For the expansion of the Blue Point in Slobozia, we considered the proximity to Bucharest and the large number of well-trained young people who want a stable job."
By the end the year, the Blue Point call center in Slobozia will have 50 employees who will provide services to the companies in telecom industries, insurance and FMCG. The center will provide telesales services, customer support, infoline and technical support.
The new call center is located in the center of Slobozia, has an area of 300 square meters, expandable and can accommodate up to 100 people. The investment in the Slobozia headquarters is supported by the company's profit and from the own funds of the members and will be recovered in the next two years.
 Blue Point is one of the most important companies of call center services in Romania. Established in 2007, with 100% Romanian capital, the company provides professional solutions and customized outbound (telesales, telemarketing, surveys, etc.) and inbound (customer support, infoline and helpdesk, technical support, loyalty programs, upsell & cross sell inbound etc). Among the customers in the Blue Point portfolio are also: Cheque Dejeuner, DHL Express, Heineken, Hochland, Metro, Pepsi, Reader's Digest, Tiriac Auto and Xerox. (source: nineoclock.ro)