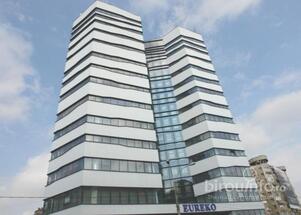 The company signed an agreement for two floors in the office tower controlled by the Greek company BlueHouse Capital, previously occupied by the retailer Kaufland.
"We have a space distributed on two floors (eighth and ninth), with an area of 750 square metres on each floor. On one floor we have our customer care teams and on the other the administration, IT, Marketing, HR, Accountancy, Reporting and Office Management teams. The reception remained in the older office in Princi­patele Unite, but we plan to relocate the reception too to the new headquarters at a certain moment", said Daniel Truică, the head of the tourism agency.
According to him, the fit-out of the new office space has taken three months.
The tourism agency has an annual turnover of more than EUR 50 million.
Olympia Tower has a total rentable area of 9,555 square metres, being situated in Decebal Blvd. in Bucharest, at the crossroad of three main boulevards in Bucharest, Mihai Bravu, Decebal and Calea Calarasi. The largest tenants of the building also include the publishing group Burda Romania.
According to Ziarul Financiar magazine, this office building is intended for sale by its owners.
The headquarters of the tourism agency Vola.ro was previously located in 48 Principatele Unite St., sector 4, Bucharest. (source: zf.ro)