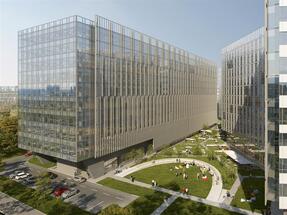 "We are pleased with the evolution of both projects. The general progress of the two buildings in Campus 6 - 6.2 and 6.3 - is 15%, the most recent milestone being the start of the ground floor works at the beginning of June. We are also planning to start the works on the facade of buildings in September. Also in autumn, in November, delivery of the first phase of the Equilibrium complex is estimated. The building is now 85% ", says Aurelia Luca, managing director of Skanska Romania.
The two buildings, Campus 6.2 and 6.3, are currently 68% occupied, while Equilibrium 1 has reached 56% occupancy rate.
The company is already working on plans for new projects, which are in fact new phases added to projects already under development, Campus 6.4 and Equilibrium 2, whose development the company plans to start next year.
Skanska has so far collected about 180 million euros from the sale of the projects developed and sold in Romania, the three Green Court office buildings sold with 127 million euros to Globalworth and the first phase of Campus 6, sold for 53 million Euro to CA Immo. (source: economica.net)