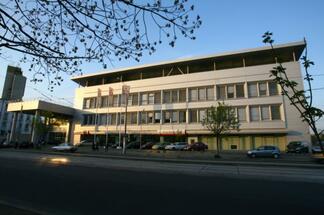 The building's location and easy access it provides was the main factor in taking the decision to relocate, said Bogdan Bogatu, senior consultant DTZ Echinox. Safety Broker representatives added that the company also needed more space to host its growing team. The insurance company has offices in 30 counties across Romania, including Bucharest, operated as franchises.
The Vama Postei office building is located at 6-8, Calea Giulesti, close to the Grant Bridge, and has a 3,673 sqm GLA. It's occupancy presently reaches 90 percent, according to DTZ data.
The project is onwed by Tiriac Imobiliare, part of Tiriac Holdings, a group of companies controlled by Romanian businessman Ion Tiriac.
The developer owns another two office schemes – Nouveau Center (7,058 sqm, Lipscani area) and Tiriac Center (5,705 sqm, Nordului Street) and two residential projects - Stejarii residential club (285 apartments located in Baneasa) and Residenz – cartierul german (489 apartments located in Chitila, near Bucharest). (source: business-review.eu)