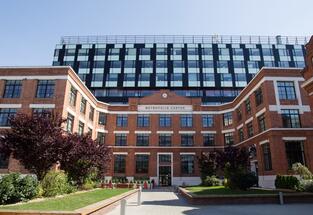 Petr Kellner enters the Romanian real estate market through the investment fund PPF Real Estate.
Metropolis Center has an area of 19,000 sq. m for offices and retail, hosting in ground floor a Mega Image store and a coffee shop. For an average rent of EUR 17/sq.m/month the Czechs will cash annually from rents EUR 3.7-3.9 million, according to ZF estimations. The tenants also include EBRD, DLA Piper and Parexel .
The Czechs are in due diligence process for this project, with an estimated transaction value of EUR 50 million.
The investment fund PPF Real Estate Holding is part of the financial group PPF Group, the business of the Czech entrepreneur Petr Kellner, cel mai bogat ceh. He is present in Romania with natural gas related businesses.
Situated in Dorobanţi area, on 89-97 Grigore Alexandrescu St., Me­tro­po­lis Center is also close to Piaţa Vic­toriei, one of the most important business districts together with those in Northern Bucharest - Pi­pera şi Aurel Vlaicu. Metropolis Center was built on the platform of the former printing house Cartea Românească and was completed in 2009.
The sale of the project comes in a period of effervescence on the real estate market, especially on the office segment, with several deals of few dozen million Euros being signed or in process of signing in the last year and a half. However, most of the deals are signed between players already active in the market, therefore the entry of the Czech PPF Real Estate is a surprise move. (Source: zf.ro)