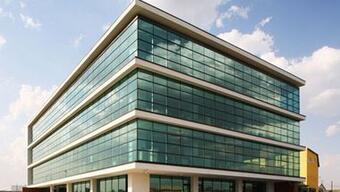 The EUR 5.85 million will be paid in cash from SPDI's own cash resources and debt facilities, according to a company press release.
EOS Business Park was developed by Primavera Development and has a GLA of over 3,300 sqm. The building generates a net operating income (NOI) of approximately EUR 600,000 per year and it is fully let to Danone Romania until 2026, according to the same source. The building is located next to the Danone factory in the north-eastern part of the capital.
"The acquisition is in line with the company's stated strategy of achieving further growth and diversification of its property portfolio within the South East Europe region. It is the company's second in Romania this year and it will bring Secure's annualised NOI up to circa USD 7.5 million, representing a 250 percent increase from the beginning of the year. At the same time the company's annualised EBITDA is expected to reach around USD 3.5 million, representing a 350 percent increase compared to 2013, thus further enhancing its positive net cash flow (after financing costs)," reads the press release.
SPDI also owns the 16,570 sqm Innovation Logistics Park warehouse in Bucharest. The company was set up in 2005 and it initially focused on real estate investments on the Ukrainian market, according to Mediafax. Following its 2011 recapitalization, it extended its operations to Romania, Bulgaria, Serbia and Montenegro. SPDI's Bucharest office was set up last year.
Primavera Development is controlled by Romanian businessmen Daniel Adrian Tanasoiu and Emil Tanasoiu. (source: business-review.eu)