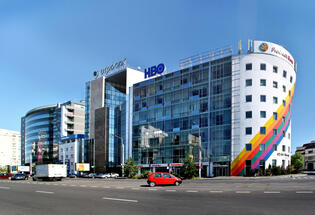 The transaction value is 9 million euros.
Cascade Office Building is a type A office building with a surface of 4,300 sqm and was developed in 2004 by a Dutch investment fund.
The law firm PeliFilip has assisted GTC in the transaction.
The acquisition of the office project comes just over a year since the real estate company bought from Volksbank the Premium Plaza and Premium Point office buildings near Victoriei Square for 30 million euros. Following the transaction, the GTC portfolio increased to 37 projects and a leasable area of 665,000 sqm.
On the local market, GTC took over City Gate towers at the end of 2015. The Premium Plaza and Premium Point buildings are 8,600 sqm and 6,400 sq m respectively, and are valued at 25 and 15-20 million Euros respectively. The first was delivered in 2008 and the second in 2009. (source: zf.ro)