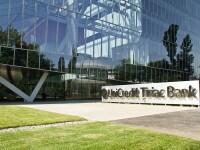 Papalekas raised EUR 144 million on the London stock market this spring for investments and around the same time announced his intention of acquiring Unicredit's headquarters
The building has 14 floors and a total built area of 24,000 square meters with 14,000 sq m leasable area.
"The Bog'Art offices acquisition implies the complete transfer to Globalworth, through subsidiaries Serana and Kusanda, of the Unicredit tower building, presently leased completely by Bog'Art to the Unicredit Tiriac Bank banking society (…) The transaction will be effectively closed by December 31 2014 after the competent authorities give their consent", according to a statement from the Competition Council .
This is Globalworth's third acquisition in less than a month after buying the first building in the Green Court Bucharest project and Nusco Tower.
In the last few years, Papalekas has also acquired Tower Center, Cathedral Plaza and City Mall and has also looked in buying land for future office projects. (source: business-review.eu)