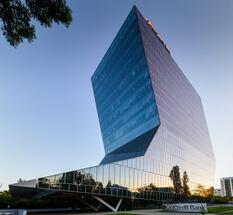 This monumental property on Expoziției Boulevard, which was ranked 17th in the world's most architecturally impressive banks a decade ago, will continue to be home to one of Europe's leading banks, further cementing the strong partnership between Globalworth and UniCredit.
By extending its lease at the Globalworth property for a period exceeding 2030, UniCredit showcases the trust and good collaboration that has characterized its ties with Globalworth for nearly a decade.
The UniCredit HQ isn't just a building, it's a real emblem of enduring trust, innovation, and community growth. As it stands tall in Bucharest, it's not only an architectural marvel but also proof of a partnership built on excellence. UniCredit has consistently championed unparalleled banking services for its diverse clientele, and at Globalworth, we're proud to provide a home that mirrors their commitment to delivering high-end products. I`d like to believe that together we`re shaping some of the future of banking and community engagement in Romania, remarked Ema Iftimie, Head of Leasing at Globalworth Romania.
The UniCredit HQ, a Class "A" single-tenanted office building, stands as a landmark in the northern part of Bucharest, strategically located on Expozitiei Boulevard, in Presei Libere Square. Delivered in 2012, the edifice was awarded a BREEAM Excellent accreditation and continues to underline its commitment to sustainable and innovative design. Spread across 16 above-ground floors, the building features a state-of-the-art conference room accommodating over 100 seats. Its prime location, a 5-minute walk from Herastrau Park, Bucharest's largest urban oasis, and its excellent public transport accessibility make it an ideal address for businesses in the Romanian capital.
Globalworth's acquisition of this architectural statement in 2014 for €43 million was an important moment, adding to its portfolio a property that represents both aesthetics and functionality.