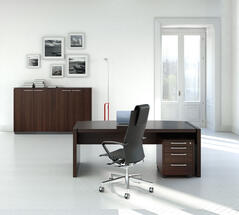 Working from home, the lack of face to face social interactions, and the need to build comfortable and personalized spaces have definitely contributed to the tendencies that we are seeing today and will continue to see for the next years.
The current trends of 2021 can be divided in different subcategories, yet we will mention only two major paths that are followed at the moment:
· a return to nature and naturalness, that is manifested in materials, shapes and a warm colour pallet;
· as opposed to the trend above, bright colours and statement (sometimes retro) patterns.
These trends are two divergent directions of the same need: to create spaces as personalised and cosy as possible.
Inspired by the autumn colours, for the fall-winter season of 2021-2022, Omifa introduces a few furniture items that follow the naturalness trend, characterised by materials such as leather, cotton, linen, wood, stone, etc., rounded shapes, and earthy tones (predominantly beiges and browns).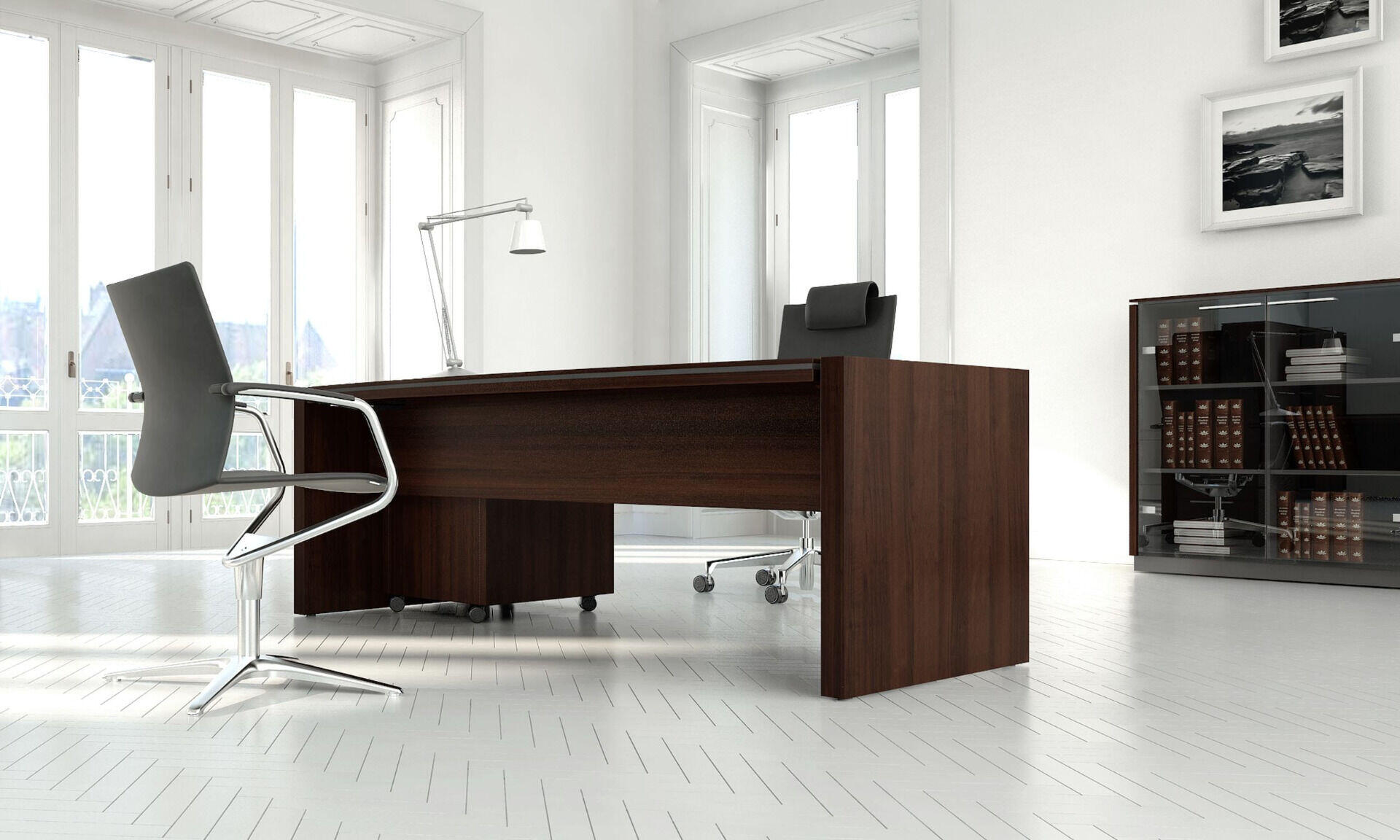 A piece that reminds of the 70's popular brown trend – which is having a comeback this year – is Status desk from .mdd Office. Along with the wood finish, the desk design is a combination of traditional and modern style, that can be easily integrated in contemporary designs.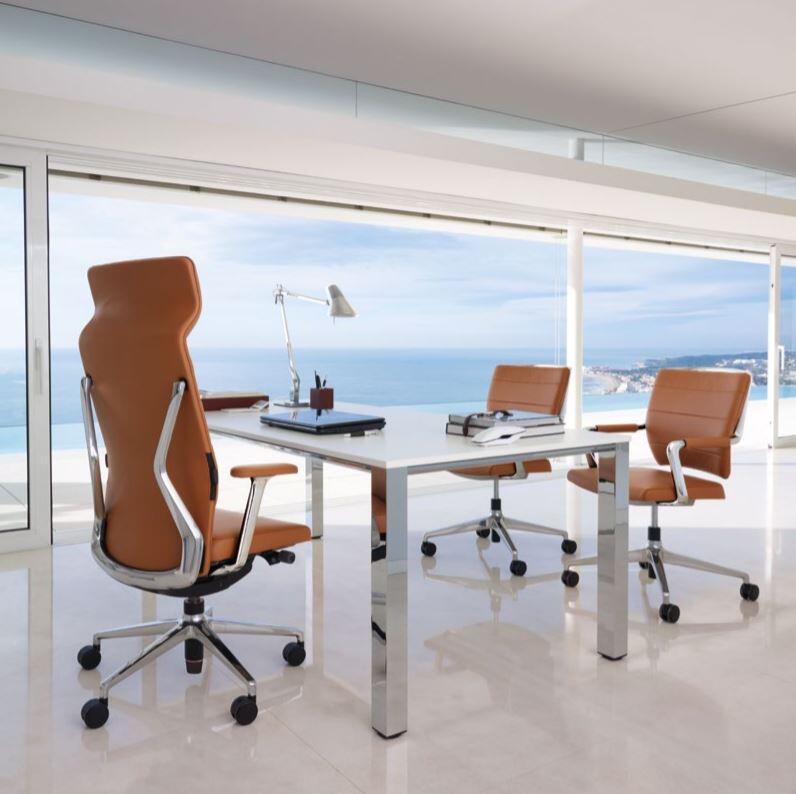 For those who prefer a more modern approach to the trend, but with a touch of natural materials, Crossline chairs from Sedus are the perfect solution. Warm leather tones meet chrome statement frames and are completed by the perfect seating experience that Sedus chairs are always providing.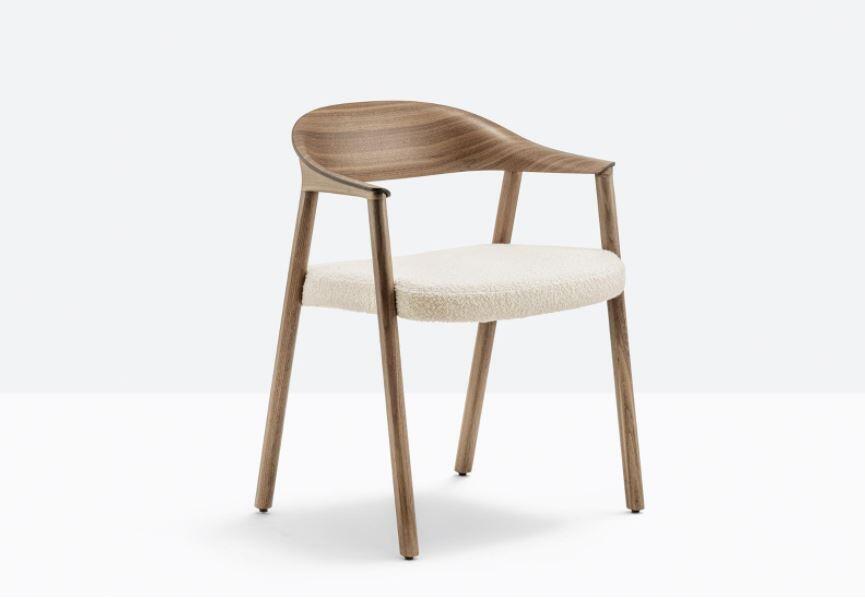 Wood all around is never a bad idea, thus, for visitors' seating and also for other everyday activities, Omifa suggests Hera chair by Pedrali. The rounded shape of the bent plywood back and legs gives a natural cosy feeling to every design the char is integrated in.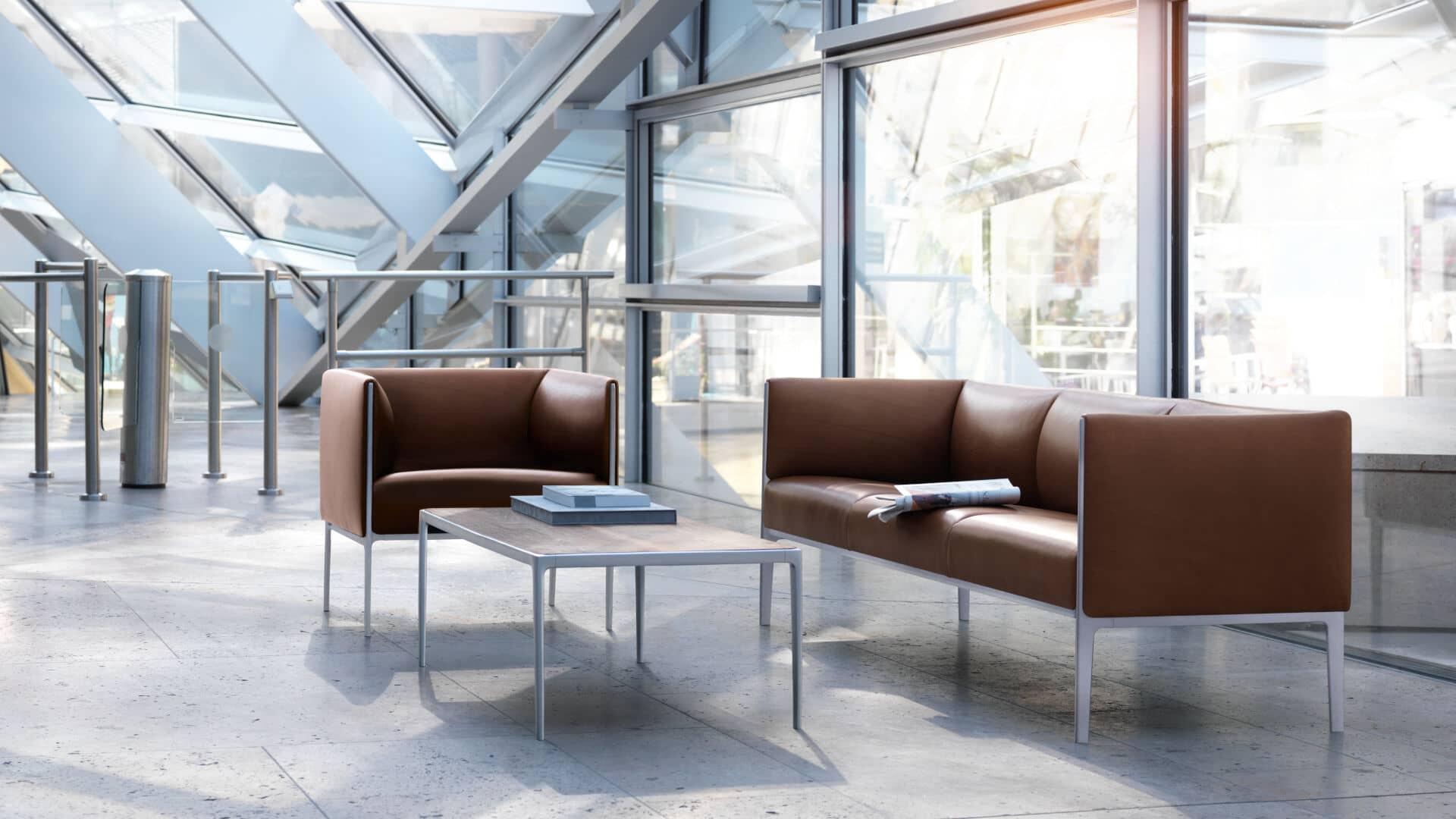 For those still working at the office, the lounge area cannot be left behind, therefore, Asienta chairs and sofa with leather upholstery from Wilkhahn come in handy. Comfortable seating is combined with a modern approach of the traditional style in design, making the furniture ready to be blended in any context.
Combined with the use of plants and greenery, these pieces can help creating your own cosy place at home or at the office, where the nature you are craving for is smartly integrated into your indoors daily activities.