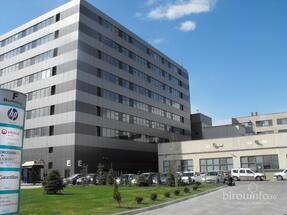 Novo Park is an office complex in Northern Bucharest, developed by the company Genesis Development, controlled by the businessman Liviu Tudor.
Starbucks café will be situated in the ground floor of the D building within Novo Park, where over 8,000 people are working. The café will have direct access from Dimitrie Pompeiu Blvd.
The new unit will have an area of 200 sq. m and will be opened to public starting September. This is the tenth Starbucks unit in Romania and the eighth in Bucharest.
" Starbucks café chain is in a continuous expansion in Romania and the opening of a unit in one of the largest office parks is a strategic decision. We chose Novo Park due to the fact it is situated in a very developed business area. Moreover, it benefits from an excellent access to two main roads: Dimitrie Pompeiu Blvd. and Fabrica de Glucoza St.", said Petko Zahariev, shareholder of the company owning the Starbucks franchise in Romania.
Novo Park is made of seven office buildings with approx. 75,000 sq. m rentable area and 1,100 parking places. The office complex received the BREEAM certificate, Very Good rating.
Novo Park tenants include Hewlett-Packard (HP), Mondelez Romania (formerly known as Kraft Foods), Garanti Bank, Ringier, Sodexo, Infineon Technologies, Yokagawa, Luxoft and UniCredit. (source: dailybusiness.ro)