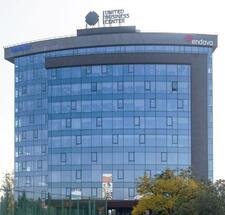 Endava's employees in Cluj-Napoca are involved in software development and IT support projects for clients in the banking sector, in insurance, e-payments, retail, telecom and media, especially from Great Britain, U.S., Germany, as well as from Romania.
Among the most important projects delivered by the center in Cluj-Napoca are software development for Worldplay, one of the largest payment processing companies in the UK, IT support for Britih media group Trinity Mirror, as well as implementing of an Oracle customer relations management (CRM) platform for Romanian Banca Transilvania.
Endava plans to further increase its team in Cluj to 850 people in the next two years.
"We have chosen to expand our operations in Cluj because it is an IT center which will continue to develop. Cluj-Napoca is an important academic center and we found here a dynamic IT community. Cluj also benefits direct flights to many European cities and has a business infrastructure which favors the development of IT companies," said John Cotterell, CEO Endava.
The new office space covers a total of 6,700 sqm and spans over eight of the eleven levels of the United Business Center Tower office building owned by Iulius Group. Besides the open space offices, Endava has 48 meeting rooms, a cafeteria and two leisure rooms, where its employees can play foosball and table tennis. The new headquarter also has a training room which can host almost 100 people, for its Endava University employee training program.
"The move to the new headquarters consolidates our operations in Cluj-Napoca in one single office space, which will allow us to keep expanding our team with 25% each year. We plan to hire another 140 IT specialists in Cluj-Napoca in the following 12 months, and in the next two years we aim to pass 850 employees in this headquarter," Cotterell added.
The company is looking for new software developers (Java, .NET, mobile), software testing specialists, project managers, software architects, business analists, IT support engineers, network engineers, and analysts for its center in Cluj-Napoca.
Endava has two more centers in Romania, one in Iasi, also in an office building owned by Iulius Group, where it has 270 employees, and one in Bucharest, in AFI Business Park, where it has 280 employees. The total number of employees in Romania thus reaches 1,100, of a total of 1,600 people for the whole group.
Endava's business in Romania last year was EUR 25.87 million, 77% higher compared to 2012. The whole group had a turnover of some EUR 81 million in the fiscal year 2013-2014. (source: Romania-insider.com)