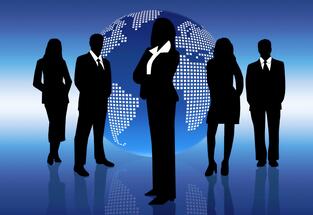 The center will create 500 jobs in the IT&C until the end of 2016.  The DB Global Technology center in Bucharest is the fourth center opened by Deutsche Bank worldwide, developing software solutions for the bank's global operations.
"We are very satisfied with the results we have posted so far in the recruitment process because it offers us the opportunity to work next to some of the most talented professionals in IT&C. I am confident that this trend will maintain, since we have open positions available for a wide range of specializations: Quality Assurance and testing, IT architecture, software development and project management," said Iulia Cirmaciu, head of HR within the DB Global Technology.
The technology center will develop high-quality software for the global operations of the bank and will represent a platform for highly trained software engineers.
"As traditional partners of Romania, Deutsche Bank is consolidating its long-term commitment towards our country by inaugurating a technology center in Bucharest. DB Global technology will develop advanced technological solutions for numerous activities of Deutsche Bank, which illustrates the enormous potential of the local IT&C sector," said Mihai Ionescu, representative of Deutsche Bank in Romania, in a press release.
Deutsche Bank is present in Romania since 1998. Recently, Deutsche Bank was lead manager of Romania's bond emission in September- October 2013. (source: business-review.eu)