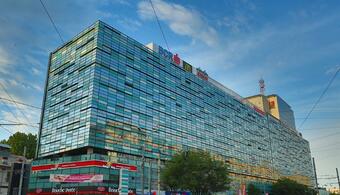 America House is currently owned by the French investment fund AEW Europe, one of the main asset management companies in Europe.
"America House will be put on sale this year, most probably, being bought by its current owner in the boom period of the Romanian economy", said Viorel Opaiţ, business development director JLL during ZF Live.
America House was bought in August 2007 by Natixis, whose real estate division is AEW Europe, from Globe Trade Canter for EUR 120 million, a level which wasn't reached by a project sale ever since.
The only transaction which could exceed this sale could be the sale of the AFI Park offices, evaluated at EUR 164 million.
According to data in the market, America House would now sell for nearly EUR 80-90 million, EUR 30-40 million less. (source: zf.ro)