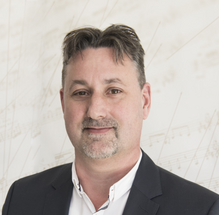 How was Nilfisk born?
Nilfisk is founded in Denmark by P. A. Fisker and H. M. Nielsen. Nilfisk developed the first electric vacuum cleaner in Europe's in 1910. The company had become a global leader in a short time in professional cleaning equipment.
In how many regional markets is the company present currently?
Through an extensive network of partners worldwide, Nilfisk's products and solutions are sold in more than 100 countries
When and in what context did you enter the Romanian market?
Nilfisk has been present in Romanian market since 1996 when one of our Global customers has entered this market so we have been close to him to provide local support and in 2013 local subsidiary has been open, in order to be even closer to our customers.
What do you think are the most important attributes of this market (in general, customer mentality, competition, etc.)? How has your company adapted to these?
Nilfisk Group is very much committed to his customers and to his partners. Romania is a market with big potential. We aim sustainable growth based on innovation and education in order to transfer also knowledge and good practice to our customers, not only to sell products. "Clean is Changing" is our latest campaign that we run globally and also in Romania, and this is our message to the world that Cleaning after the Pandemic situation has got new dimensions and importance. Nilfisk has develop concepts that allows this transformation but with care also for the environment.
What are the most important services your company currently provides?
We are committed to provide professional cleaning solutions to the market with our wide product portfolio. We offer high quality, reliability, effectiveness and professional service to the customers and companies in every segment. Our product range includes vacuum cleaners, scrubber dryers, sweepers, high pressure washers, carpet extractors, industrial vacuum cleaners with wide portfolio of accessories and spare parts. We provide after sales service solutions for our partners, because we believe that the partnership not finished with product selling, it's a long term cooperation for reaching satisfied customers. We're focusing on the customer needs through the innovation, tech-enhance cleaning, sustainability, cost-saving and effective solutions.
What kind of customers are your "core" customers?
We provide solutions for every segment for every needs, but if we should mark some key focus area I have to mention the institutions, retail, contract cleaners, manufactures, agriculture, warehouse&logistic segments.
How does your company look in numbers?
Nilfisk Group has now more than 4.500 employees worldwide, subsidiary in more than 40 countries and 7 countries with production site. A main part of the productions sites are located in Europe, but we have also in Asia and America own production sites. Like all the companies, also Nilfisk has been affected by the Pandemic situation and our revenues have dropped to the level of 833 millions EUR, but we see a very good recovery in 2021, first half organic growth is 24.3%. Similar trends had been also for the Romanian local company, but with an organic growth in first half of 2021 close to 38%.
What is your opinion about the current market for cleaning services for office and industrial spaces in Romania?
We strongly believe that cleaning services market in Romania will change, and we see already this improvement mainly in the last year. For sure, due to the existing Pandemic situation the volume has decrease, a lot of peoples are still working from home, but we see an increase in quality. Cleaning has come to front stage, is more important and more visible, so the needs for easy to operate machine, silent but also environmental friendly are increasing, and we are one of the world leaders when it comes the request for this combination. For sure, this evolution will continue.

What is the secret to success in professional cleaning? Efficiency, quality of materials, price of services?
The combination of our 115 years knowledge and the innovative technologies provide the best solutions to the market. Our reliable, high quality wide product portfolio ensures the best choice and effective cleaning results. With a global sales force and proven sales channels, we have established strong and valuable customer relations and partnerships across the world and we strive to be at the forefront of technological advancement to drive future customer needs. We enable sustainable cleaning worldwide to improve quality of life.
What are the latest trends in international professional cleaning? Are there certain "trendy" products or types of services?
Our new "Clean is changing" concept mirrors the trends of the market. The 4 dimensions of cleaning highlight the importance of the hygienic needs:
1. The new scope of cleaning: The pandemic has inspired a paradigm shift in the way we think about cleaning. Today, cleanliness is synonymous with safety, and safety is crucial for trust.
2. Tech-enhanced cleaning: Paradigm-shifting challenges require paradigm-shifting solutions. Autonomous cleaning solutions and other cutting-edge innovations can help organizations ensure clean, safe environments more efficiently than ever.
3. Transparent and visible cleaning: The best way to earn people's trust - and to turn them into repeat customers and/or loyal employees - is to give them exactly what they're looking for. Clean often, clean visibly, and communicate.
4. Sustainable cleaning: Increased cleaning represents a greater risk of resource waste…but also greater opportunities to make real progress towards a greener future. Discover how we think the world can prioritize public and environmental well-being with smarter cleaning solutions.
How did you plan your company's next decade of business in the local market?
Nilfisk will never stop to observe both global and local demands and to be a partner with our customers, on all levels. We stay focused and remain agile in order to offer to our customers the right support for their business. The change of paradigm that we see now will change also the way we do business and we are ready to adopt those changes both on Global and local levels. For sure we'll continue to grow our presence on the Romanian market, in line with the market development.