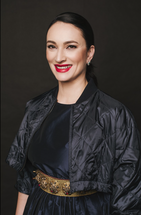 Since the beginning of 2018, Fulga Dinu is leading Romanian operations of IMMOFINANZ, one of the biggest office owners in the country, a property investor and developer whose business card speaks by itself. In this exclusive interview, we tried to take a snapshot of the company's current position on the market and a brief dive into the future: all confirmed, IMMOFINANZ is continually building its success story in Romania.
What are the most important figures of your portfolio - office space (number of office buildings, occupancy, total rentable area etc.)?
We are proud to have top active properties in Romania in our portfolio, including 8 office buildings and 5 retail properties, with a high occupancy rate of 91.2%. The total rentable space for our standing investment properties in Romania is 333,989 sqm.
Our full portfolio counts 41 properties and has a carrying amount of EUR 780.8 million, representing 15.4% of the company's international portfolio.
One very important mentioning is the recently acquired Bucharest Financial Plaza office building which represents a major development project of IMMOFINANZ Group.

Do the assets in your office buildings have unitary elements, such as addressability or common functionalities? How does their management work within your company?
IMMOFINANZ focuses on constantly adapting to the increasingly sophisticated needs and requests of the tenants. Thanks to a concept that meets all possible requirements and a feel-good ambience, our myhive offices are currently setting new standards on the Romanian office market.
All our myhive buildings include unique design with common functionalities, friendly receptions and lively lobbies, as well as attractive outdoor spaces. This is why myhive feels more like a hotel than an office building: welcoming lobbies with supportive staff who make the employees feel like home. Also, included in the myhive ecosystem are restaurants and cafeterias, conference and event facilities, fitness rooms for classes with instructors, bike rooms, showers, and lockers.
We have a Community Manager to coordinate regular activities dedicated to myhive community members (respectively all tenants in our myhive buildings), ranging from afterwork events to sports classes or expert talks and keynote speeches.

What is the position of IMMOFINANZ's portfolio on the office market? How would you characterize it from an investor's point of view?
We are offering an extremely varied range of options to our tenants, to accommodate almost any type of requirement, coming from companies active in any type/ business model.
We consider that there will continue to be a demand for high-quality office space with added value and it will be very important to focus on the specific needs of our tenants.

You have more than 20 years of experience on the real estate market. What are, from your point of view, the main qualities of a successful present real estate portfolio compared to future trends?
Beyond health & safety and the growing concern of companies to put employees' security at the forefront, flexibility will continue to be increasingly sought after, whether we are talking about it in negotiating rental contracts or in the use of office space.
It is essential to focus on the needs of the clients and to meet them with professionalism. This is our mission, as landlord, to support our tenants to develop their businesses, while we take care of all aspects of the space in which they operate, from greater flexibility to the extensive infrastructure and a wide range of services they can benefit from, as well as maintaining the spirit of community.

What was IMMOFINANZ's last investment on the local office market? How do you characterize this investment in terms of your strategy market?
We have two ongoing investments meant to expand the range of benefits we offer to our tenants.
As mentioned at the beginning, in the first quarter of 2021, IMMOFINANZ continued the strategic expansion of its flexible international myhive office brandand acquired the Bucharest Financial Plaza office building from the ErsteGroup subsidiary Banca ComercialăRomână (BCR). The actual plans include its modernisation and conversion into a high-quality, green myhive building with "Gold" sustainability certification as a minimum. After the refurbishment, the gross rental space is expected to total 27,700 sqm.
We also concluded a long-term rental contract with Provita Group, a leading medical centre provider, that will occupy an entire building in one of the largest office hubs in Bucharest. This partnership will expand our current offering with a high-quality medical hub, which will increase the location's attractiveness over the long-term. The opening of the future multidisciplinary hospital is expected in the first quarter of 2022 after the necessary adaptations have been completed.

What are the costs of these investments and the most relevant details of construction?
According to our new tenant Provita, the development of the hospital in IRIDE eighteen will involve works of around 12 million Eur.
Regarding Bucharest Financial Plaza office building, we are now in the planning and approval phases of the renovation process. The work is scheduled to begin following the planning and approval phases, in the second half of 2022, with completion scheduled for 2024.

What are the most attractive elements for tenants in myhive buildings?
myhive is a very special concept which is also very adaptable. So, besides the attractive elements already described – warm atmosphere, cosy lounges, outdoor spaces, plus the services and infrastructure, the brand also provides a flexible and tailor made office solutions and an overall upgraded office experience. We are currently exploring another level of customization, to provide tenants with more flexibility in what regards the term of contract, the fluctuating needs of office space, "all-inclusive" rental services or relocation within the myhive portfolio. This product has already been implemented with great success in Vienna and Warsaw, and we are currently working on its implementation in myhive buildings in Bucharest.

Who are your main tenants so far and what is the occupancy rate?
Our standing properties have a high occupancy rate of 91.2%.Our tenants come from a wide range of fields, most of them being service providers.

How did IMMOFINANZ react to the challenges of the SARS-COV-2 pandemic?
The pandemic had a significant impact on the way we work and shop. Regarding our office buildings, we are well positioned with our office portfolio as we offer much more than simple workspaces, with employees' wellbeing as a priority.
On the retail segment, there is no doubt that the activity of the majority of our tenants has been affected by the sanitary crisis, but at the moment, the traffic is recovering in our VIVO! shopping centres. On the other hand, retail parks had an advantage because visitors could enter the shops directly from the outside, being able to operate sooner after the lockdown period. For example, the visitor frequency in our STOP SHOP park in Botoșani has quickly returned to the pre-crisis level

From your point of view, what are the perspectives of the Romanian office market on the medium and long term?
Companies will continue to look for modern spaces to provide employees with the best working environment. However, we believe that there will be a greater focus on quality and adjacent services, which is why we will continue to invest in developing the myhiveconcept in our office building portfolio.