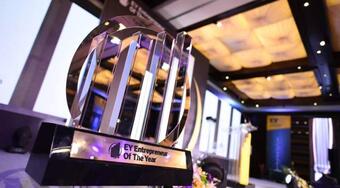 Levente Hugo Bara created Supremia Grup in 2000. His company is now operating in Romania, Europe, Asia, and the US.
"I'm happy I didn't immigrate to the US when I had the chance, in the '90s," Bara said upon receiving the award. His company recently opened an office in Chicago, Illinois.
Supremia Grup had a turnover of close to EUR 35 million and a net profit of EUR 944,000, in 2014. It has 260 employees.
Levente Hugo Bara was selected out of a number of 48 entrepreneurs who remained in the competition after the initial round. The 48 entrepreneurs have built businesses totaling EUR 1.2 billion in revenues and over 9,000 employees.
Six of these entrepreneurs made it to the final, where the jury had interviews with each of them to find out their stories. The other finalists were Vasile Armenean, founder of ice-cream producer Betty Ice, Doina Cepalis, owner of Te-Rox – a child seat producer, Marinela and Ion Dragoi, owners of Pet Star Holding – a producer of plastic recipients, and Philip Cox – the founder of Cramele Recas winery.
The competition also awarded the prize for Emerging Entrepreneur of the Year to Dan Isai, the founder of Salad Box, a healthy food restaurant chain. (source: Romania-insider.com)