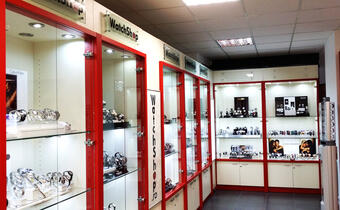 The investment represented the buying and the complete redesign of a 250 square meters space, in which WatchShop moved both its offices and the showrooms. It is located in the central area of Bucharest, close to Victory Square. The design was created by Atelier 507 and highlights the company's products: the watches.
In the first eight months of this year, the retailer has registered a 30 percent hike of its turnover to over EUR 1 million. Moreover, the total number of products sold by WatchShop this year rose with almost 22 percent compared to 2015, reaching over 15.000 units.
In the first eight months, most of the acquisitions were made in Bucharest, Brasov, Cluj, Timisoara and Constanta. Almost 70 percent of those men buy mostly brand watches such as Accurist, Bulova, Casio, Citizen, Festina, Fossil, Orient, Seiko, Sekonda, Suunto, Swatch, Timex, Tissot, Vostok-Europe and Zeppelin.
"These 7 years were very intense for us. Launched in 2009 with a single person in the team, WatchShop transformed itself in a stable business, with a team of specialists passionate by watches and performance driven," said Catalin Florea, CEO of WatchShop.
For this year, the company estimates a turnover of EUR 2 million. (Source: business-review.eu)