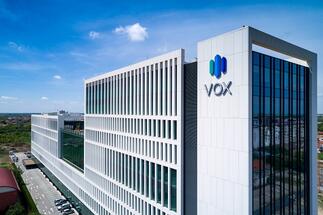 Following this new series of deals, Nestle will relocate its financial services centre to Vox Technology Park.
MHP will expand its local activity on the occasion of the inauguration of its second local working point, in Timisoara. MHP Consulting Romania is part of the MHP Group, a company affiliated with Porsche, being a leading company in the IT segment dedicated to developing of solutions for the "Mobility & Manufacturing" market segment. The company has over 3,000 employees and subsidiaries in Germany, Switzerland, USA, China, United Kingdom and Romania. The company is active in Romania since 2014, with an office in Cluj – Napoca that has over 400 employees, offering IT consultancy to a wide range of clients all over the world.
At the same time, Tech Mahindra, a company that offers telecom solutions, outsourcing (call-centre) and information technology services, will enter the Romanian market directly through its new office in Timisoara. Tech Mahindra is one of the biggest profile companies in India, with annual revenues of over 5 billion Dollars and over 125,000 employees all over the Globe.
"By attracting these new companies we are closer to our objective of creating a reducible business environment and especially to creating an ecosystem favourable to the developing of IT and technology companies active in Timisoara. We now have over 10 teams and companies active in this business segments and we will continue to further improve our tenant mix and our services and facilities offer", stated Vlad Vela, general director of Vox Property Group, the developer of the office project Vox Technology Park.
The projects offer unique facilities, such as the possibility of biometric identification through an app that generates a QR code after facial or fingerprint recognition, and competitive advantages for employees, such as dedicated spaces and showers for cyclists, food court, gym, commercial and service spaces. The project also received recently the final BREEAM green certification with Excellent rating and an overall score of 86.7%, the highest ever obtained by a real estate project in Romania.
Vox Technology Park recently leased 2,100 square meters to fitness centres operator Nextfit, which will open within the project one of the biggest fitness clubs in Timisoara, following an investment of 1.1 million Euros.
Vox Technology Park has a leasable surface of 26,600 square meters and was opened after an investment of 30 million Euros. The project's developer also started, at the end of 2018, the developing of Vox Vertical Village residential project, located in the near vicinity of the office project. Vox Vertical Village represents a premiere concept on the Romanian market, being the first 'vertical village' developed on the local market. The project is due to be delivered at beginning of 2020 after an investment of 14 million Euros. Over 1,000 trees and plants are to be planted on the terraces and interior spaces within the project. (source: Vox Technology Park)