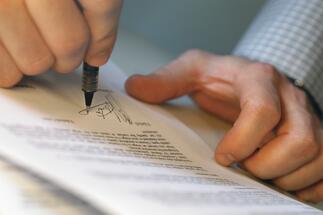 The Cluj office is TPA Romania's first regional branch and its second office countrywide after its headquarters in Bucharest.
TPA Romania generated a turnover of EUR 3.2 million in 2015, up 2 percent year-on-year growth.
"We are extremely happy to be opening this new office, as Cluj is a real asset for our group, both in terms of its geographical location and its economic standing. The decision to open our first regional office in Cluj and Transylvania reflects the growing demand we see coming from our clients for high quality services in accounting, audit, tax and legal services in this fast growing region of the country. In Sorana and her team we found the perfect colleagues together with whom to take this next step in the development of the TPA Group," said Jan Glas, managing partner of TPA Romania and member of the CEE Steering Committee of the TPA Group.
"I started our firm in Cluj in 2003, and over the years we have grown to become one of the leading providers of accounting and tax services in the region. The integration of our firm into the TPA Group, and our rebranding as TPA Transilvania, is a strong statement and represents an opportunity for our firm, our employees and our clients. As always, we strive to deliver only the highest level of expertise to existing and future business partners," says Sorana Cernea, founding partner of IAS Expert.
The TPA Group is an accounting, tax advisory and auditing services companies in Central and South Eastern Europe. It is present on the Romanian market since 1998 and offers its clients a range of financial services (accounting, payroll, audit, tax and legal).
The firm's portfolio includes over 300 local and international companies predominantly active in the fields of industrial production, energy, real estate, transport & logistics, construction, ITC, forestry & agriculture and distribution. (source: business-review.eu)