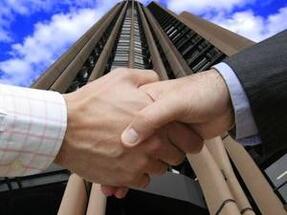 Within this growth of the relocations, the volume of the office spaces rented in the central-nothern area doubled in the first half of 2014 compared to the similar period of 2013, from 36,077 sq. m to 73,001 sq. m.
Therefore, 75 pct of the companies which relocated in the first six months have chosen this area, shows a study of Esop Consulting.
In the first semester of 2014, in the top of the zones chosen by the new offices tenants in Bucharest the leader is the centre-north area, with a volume more than the double of the first half of 2013. The order in the top has changed, as the second position is now occupied by the centre-west, the north beingon the third position. The downtown area is now on fourth place, climbing a position, with a volume of rented spaces almost equal to the one registered in the first half of 2013.
"'Central-northern area was and continues to be for the next 1-2 years the most transacted area of Bucharest on the office market, for two main reasons: the tenants have an increased interest for this area, its proximity to the airport, to the top residential districts and private education establishments and because of the existence of a rich offer of new or relatively recent built offices, of high quality. Currently the large volume of the offer in the central-northern area (reaching over 450,000 sq. m in A, B and C class buildings, meaning 39 pct of the total spaces in Bucharest) is leading implicitly to  a concurrence between the buildings, which creates a favorable context for the tenants, with 5 up to 10 pct more attractive rents than in other areas of Bucharest", has declared Mirela Raicu, manager of the corporate office division within Esop Consulting/ Corfac International.
"We expect that the higher dynamics of the transactions in the first half of 2014 to maintain for the next 6-12 months, considering the large volume of intentions and relocations analysis started by the companies. From the point of view of the favorite zones, in the next 6-12 months we don't believe changes of positions and surprises will occur, as the central-northern area will remain leader in the transactions top. However of the long  term we believe it is necessary and it will proceed to a more balanced development of the city, as important developers are already evaluating the land acquisition or beginning of the projects in other areas, especially in the central-western area. A more proportioned distribution of the office stock is a more sustainable way of developing the city, by not putting pressure on the road traffic and on the public transportation infrastructure and offering the tenants a larger palette of options, as well benefic for the developers, as it will diminish the concurrence within a certain zone", estimates Mirela Raicu. (source: wall-street.ro)