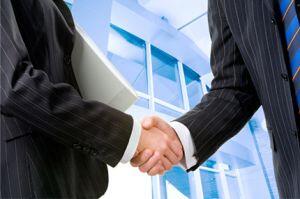 "Romania's potential (or sustainable) economic growth is currently around 4% of the EU average, below 2%, or around 3% for the countries of the region, according to the European Commission. These figures can provide a reason for optimism for Romania's long-term economy, especially given the significant potential that can be unlocked through relatively simple reforms, such as improving infrastructure. This context will also favor the good development of the long-term real estate sector", says Silviu Pop, Head of Research at Colliers International Romania.
Apart from the Baltic and Irish economies, Romania has been the most successful case in the EU over the past decade in terms of GDP growth per capita. Today, the economy is no longer relying on excessive consumption, based on bank loans, but on the one supported by wages. Also, the national economy has turned into an economy that depends more on services (including high complexity).
Bucharest's office market has evolved from a massive underdeveloped market in 2007 to a certain balance nowadays. The vacancy rate, which rose significantly during the recession, gradually declined in the post-crisis recovery phase, even though the stock has expanded strongly, which highlights the caution of developers.
However, as developers are more reactive than proactive, construction activity has intensified over the past year amid favorable economic outcomes, leading to a possible overload in the delivery timetable (over 0.7 million sq m are scheduled for the 2019-2020 ). Another change over the last decade is that large regional cities are an alternative to Bucharest for companies.
The inventory of industrial space grew massively during the pre-crisis period (almost 3 times 2007-2008, at 0.9 million sq m near Bucharest).
An interesting change over those years is that outsourcing to logistics has become the dominant component of the market (over 50% of total demand versus 38% in 2007); at the same time, many of the big players have or are currently developing their own logistics network. This is the only real estate segment that, as far as deliveries are concerned, is as dynamic as before the crisis.
Beyond the weak administrative capacity of the state, Romania should continue to grow, as it still benefits from one of the biggest differences in labor productivity and labor costs in Eastern Europe.
Internal migration will be another important factor in real estate market trends: people in cities such as Cluj-Napoca, Timisoara, Iasi, Braşov or Sibiu should increase a lot in the coming years. Consequently, all real estate segments have the chance to improve in terms of quantity (traded / leased areas) and qualitative (investment returns).
The stock of modern offices will double by the end of the next decade, from about 3 million square meters, because both regional cities and Bucharest appear to be significantly underdeveloped relative to the population compared to developed countries and neighboring countries.
For the industrial market, experts expect the current stock of 3.8 million square meters to expand to over 7 million square meters by the beginning of 2030, although it is difficult to assess what impact the technological changes will have over the logisitcs activity. (source: businesscover.ro)