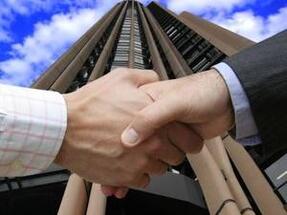 "2013 and 2014 were very good years considering total request, situated at 270,000-290,000 sq. m and this has stimulated the developers to start new projects. The star of the year 2014 was the telecom field, with the three large players in the market having consolidated their activities in new buildings by pre-renting, compared to 2012-2013, when the banks have made the consolidations. In 2015, the IT and financial sectors will challenge over the leader position", has declared Maria Florea, head of the office department within JLL.
The largest transaction was the pre-rental by Telekom Romania Telecommunications of 25,000 sq. m in Globalworth Campus project, developed in Pipera by the Greek businessman Ioannis Papalekas. Vodafone, with 16,000 sq. m, more than a third of Bucharest One building, developed also by Papalekas near Aurel Vlaicu metro station and Orange, with 13,500 sq. m in Green Court Bucharest, developed by Sweden's Skanska in Floreasca area, are the following two largest office transactions in 2014.
Other important transaction is the extension of the contract between North Gate and Renault Technologie Roumanie (RTR) for 20,000 sq. m.
These were the only transactions largest than 10,000 sq. m signed last year. The groups Microsoft, DB Schenker and Telus rented office spaces of 7,000 sq. m, 8,000 sq. m and 6,000 sq. m respectively in the projects City Gate, Hermes Business Campus and AFI Business Park. Microsoft has extended its contract, while DB Schenker intends to develop in Bucharest a support center for the group's financial department.
Transactions exceeding 5,000 sq. m were signed by Ericsson, which expanded its West Gate contracat for 5,000 sq. m and by Procter&Gamble (expansion, 6,000 sq. m) in Iride Business Park.
The most wanted office areas, representing approx. 80 pct of the request, were Floreasca Barbu-Vacarescu, Centre and Centre-West.
"The vacancy rate has slightly decreased compared to 2013, but still maintains around 14 pct, which is not yet theoretically putting pressure on tenants. But the good buildings in the city have a low vacancy and the quality spaces available for 2015 will not be many ", Florea added.
Outside Bucharest, Cluj-Napoca was the most wanted city for company headquarters.
Therefore, Siemens rented 3,000 sq. m in Liberty Technology Park Cluj, a similar space being taken over by the outsourcing services company Genpact in United Business Center Tower, also in Cluj-Napoca. Moreover, the real estate software company Yardi rented 3,000 sq. m in The Office building.
Outside Bucharest, the office transactions totalized 50,000 sq. m this year, with 30,000 sq. m in Cluj-Napoca. (sursa: wall-street.ro)