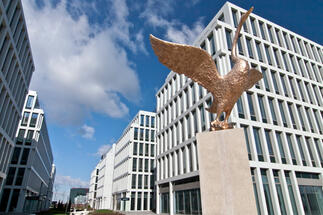 "We have established the bids opening date for Friday, bids of the investors Casa de Insolventa Transilvania (CITR) has negotiated directly. Following the bids opening there was no agreement reached and the next step is for the creditors to establish a new strategy for the capitalization of the project", have declared the representatives of CITR.
Casa de Insolventa Transilvania, the company's liquidator started direct negotiations with four investors for the sale of the office project, after the starting price was diminished last month from EUR 42.7 million to EUR 31 million.
CTIR representatives didn't disclose the name of the investors from confidentiality reasons, Ziarul Financiar wrote last week, citing sources from the real estate market, that the four investors were the groups GTC and Neocity, the businessman Ioannis Papalekas, shareholders of Globalworth group and a group of investors counseled by Silviu Savin, an entrepreneur who made part of the team which initiated the Coresi project on the former platform Tractorul Brasov.
Moreover, CITR didn't wish to say if all four investors have bid for the takeover of the complex with a useable area of 27,000 sq. m and tenants such eMag, Flanco, Mercedes, BIC or Bilfinger.
The project made by the British company Chayton Capital entered bankruptcy last autumn, with debts exceeding EUR 80 million, mainly towards UniCredit and Volksbank, which have financed the investment. The business park, an investment of EUR 50 million, went bankrupt following the low occupancy rate and rents below expectations.
The liquidator, Casa de Insolventa Transilvania, is selling the three office buildings of the complex and the 22,866 sq. m land, as well a plot of 5,000 sq. m for further development. (source: wall-street.ro)