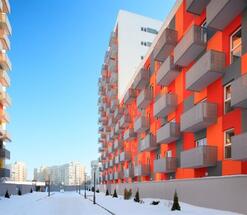 It has pre-sold 30% of the 66 apartments planned for this property. Hercesa previously sold 420 apartments in this compound.
The new building will be completed only in April 2017 and is part of a new development stage, reports local Capital.ro. This includes two buildings with 142 apartments. The investment amounts to EUR 14 million.
The construction work on the second building will start this year.
The residential market in Romania has returned to an upward trend, said Mauricio Mesa Gomez, Hercesa general director for Romania and Bulgaria. (source: Romania-insider.com)