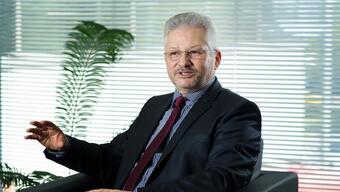 Sorin Vişoianu has a career of more than 30 years in the field, with a technical background, experimenting with all the facets of the industry, from the execution and design of industrial investments, to project management - consulting and real estate development and occupying the position of Director of Development within the Sema project during the period 2007-2010.
Mr Sorin Visoianu's professional value system is in line with the development values ​​and directions of the River Development developer, focusing on performance through teamwork.
"We are delighted that Sorin Visoianu will join River Development as an experienced manager with a vision in the real estate sector. We trust that together with the team of specialists within River Development, Sorin Visoianu will consolidate the position of a reputed real estate developer on the local market", said Mr. Ion Radulea, River Development Administrator.
River Development takes pride in a strong team of professionals with extensive experience in planning, developing and managing specific real estate projects, who has delivered over 100,000 sqm of office space to A-class standards.
River Development develops Sema Office, part of the Sema City project (on the platform of the former Semanatoarea platform) - a mix of office, residential and shopping village (retail) and The Light project (on the former Pumac platform) - a mix of office and residential in the first construction phase. River Development also manages Sema Parc industrial park.
River Development has developed the River View and River House, Sema Office buildings: Brussels, Paris, developing the Berlin building, the two Sema Office II buildings and the first building within The Light One.
Beginning next year, the developer also plans to start residential and shopping (retail) segments.
River Development is a fully private equity Romanian company with more than 20 years of experience in managing and developing real estate, offering turnkey solutions to investors.