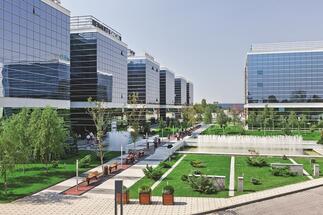 "We continue to develop our operations in Romania by expanding our offices in West Gate by another 2,600 square meters. Running in one location is an asset for building an organizational climate that encourages cohesion and collaboration. If today more than 1,400 employees work in our offices, expansion will allow us to reach 2,000 employees in the future" said Thierry Blain, COO of Societe Generale European Business Services.
The contract with SGEBS for the new space came into force earlier this year, with the expiry date of 2024.
"The areas rented by the French company in West Gate have increased more than 6 times compared to 2012 when they leased the first 2,600 square meters of office space. We are working on a common strategy to strengthen the presence of Societe Generale European Business Services in a building dedicated exclusively to them. We continue to focus this year on improving existing facilities and creating new facilities. West Gate will be the first office park with swimming pool and running track starting this summer", said Stefan Tudos, vice president of Genesis Property.
Among companies headquartered in West Gate, there are Dacia Renault, Siemens, Ericsson, WNS, Citi, Accenture, Panasonic, Alpha Bank, Carestream Health and Medicover.
Set in the Militari neighborhood, in the immediate vicinity of Preciziei Metro Station, West Gate includes five office buildings with a total rental area of 75,000 square meters. (source: forbes.ro)