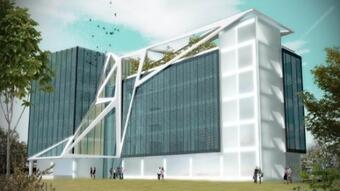 Herăstrău 1 will be a smaller office project, built on Șoseaua Nordului in Bucharest, across the road from Herăstrău park. The rentable area of the project will be 12,166 sq. m, and currently the project is in its design and concept phase, while negotiations are though carried out with potential tenants, a Globalworth's report.
The office building will include seven floors and will be completed in 2016. The land was bought from a company in insolvency for EUR 6 million and the total investment in Herăstrău One will reach EUR 20 million.
Băneasa 1 is a residential project in the area Erou Iancu Nicoale, close to Jolie Ville and has 36 apartments.
Floreasca 1 is another residential project of the group. The building will have 23 apartments of two and three rooms, with areas between 100 and 300 sq. m, three on each floor. The project will be developed Gheorghe Titeica St., close to Promenada mall.  (source: economica.net)