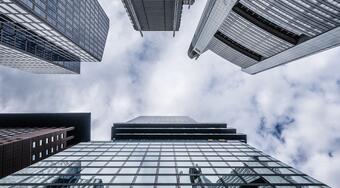 "We have witnessed strategic renewals in the office market that anticipate a lack of deliveries in the coming years, a repositioning of demand in I&L to pre-pandemic coordinates and a retail sector that is undergoing successful reinvention in the local market. The Romanian commercial real estate market experienced a temporary setback in Q3, but we remain optimistic about its future prospects.", stated Daniela Gavril, Head of Research, CBRE Romania.
The office market has showcased remarkable stability and growth, concluding Q3 2023 on a high note, despite a challenging economic environment. The leasing activity has reached record-breaking levels, driven primarily by robust renewals and cost-effective displacement relocation ventures.
In Q3 2023, Romanian companies prioritized renewals, a move aimed at preserving operational stability and cost-effectiveness. This approach ensured budgetary adherence, financial stability, and risk reduction. Meanwhile, displacement relocations emerged as a winning strategy, with companies seamlessly transitioning to more affordable spaces without sacrificing productivity. This tactic has been key in meeting the evolving needs of businesses and promoting market growth.
This flurry of leasing activities in Q3 2023 set a record, underscoring the robust nature of Romania's office market and its ability to adapt to tough conditions.
At present, the prime yield stands at 7.5%, with an anticipated YoY investment return change of 75 basis points (bps). With a rent of €20.25 per square meter, the YoY increase sits at approximately 6%. Romania's office investment volume touched €15 million in Q3 2023, with an estimated total of around €69m for the year to date.
Despite a rise in total stock leading to a vacancy rate below 16%, predictions suggest a drop to 12% in the next 6-9 months due to the anticipated downturn. This downturn is based on projected market shifts and the current situation.
Despite navigating through challenging times in Q3 2023, Romania's commercial real estate market remains resilient
Q3 2023 may have been challenging, but Romania's commercial real estate market stands firm. Total investment transaction volume was at EUR 62.4 million, a noticeable dip from previous periods, yet several positive trends hint at a likely bounce-back.
The sale-and-leaseback transactions were a particular bright spot this quarter, contributing 32% to the total investments. The retail segment led the commercial property transactions, followed by the office, industrial, and hotel properties, indicating a diverse and vibrant market.
Romanian investors, who contributed 38% of total investments, remain the driving force of the market, laying a strong foundation for recovery. Additionally, steady prime yields compared to Q2 2023, along with a flurry of deals in advanced negotiation stages, paint a promising picture for Romania's commercial real estate market.
Steady Demand Fuels Romanian Industrial and Logistics Market in Q3 2023
CBRE's latest research snapshots reveal that the Romanian industrial and logistics market experienced noteworthy shifts in Q3 2023. Despite a minor drop in leased spaces, there remained a strong interest in new industrial and logistics facilities.
The monthly rent average soared to €4.50 per sq m, underlining a 15.38% YoY growth. In the same quarter, the industrial sector amassed an investment volume of €9.8M, adding up to €70M for the year to date.
While the leasing of a total of 126,000 sq m of industrial and logistics spaces reflected a minor downturn from previous periods, over half of the total leasing activity was concentrated in Bucharest, displaying its strategic importance in the sector. Other active regions included West/North-West (25%) and South (18%) Romania.
Logistics represented 32% of the nationwide leased area, closely followed by production at 25%. This balance is expected to tilt in favor of production in the upcoming quarters.
The prime yield saw a rise of 0.50 pps YoY to 7.75%. Simultaneously, the vacancy rate witnessed a marginal increase, reaching 4.28%. This uptick could possibly hint at a slight slowdown in the absorption of new spaces.
Finally, the modern industrial stock in Romania peaked at 7.02 mln sq m at the end of Q3 2023, with Bucharest housing 49% of the area. While the Romanian industrial and logistics market saw some fluctuations in Q3 2023, the trends suggest a sustained demand, particularly in Bucharest.
In a year that has been anything but ordinary, Romania's retail sector has emerged as a shining star in 2023
The CBRE reports robust growth in the modern retail space now touching an impressive 4.2 million square meters - a leap of 112,000 sqm from last year.
Most of this growth (67%) flowered in the third quarter, with the Carolina Mall in Alba Iulia City, a creation of Prime Kapital, taking centre stage. Retail parks are also stepping into the limelight, staking claim to 40% of the total modern stock area.
As the year draws to a close, the momentum continues with another 179,000 sq m ready to join the modern retail space, and retail parks grabbing a substantial 61% of it.
Even with this rapid expansion, rents for shopping centres and high street locations remained stable at 75 EUR/sq m/month and 45 EUR/sq m/month respectively. The vacancy rates are at a comfortable level, keeping Bucharest and regional cities bustling.
8 new retailers chose Romania in the first nine months of 2023, strengthening our country's positioning as a retail destination for companies in this segment.
Least but not last, an interesting uptrend is consolidating - retail parks in secondary and tertiary cities are bursting with development activity. This signals promising investment opportunities for those looking to ride the retail wave.