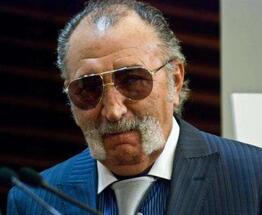 The parent company Metro Cash&Carry International bought the shares from Tiriac. The billionaire had a 15% stake in the company through a firm called Zareba Holdings Limited.
Metro Cash&Carry International now owns 75% in the retailer whereas Metro AG has a 25% share, according to Romania's Trade Registry, reports local Profit.ro.
Tiriac cashed in about EUR 70 million from this deal, according to Ziarul Financiar estimates. Metro Cash & Carry has been valued at EUR 454.5 million according to the catalogue of the most valuable 100 companies in Romania edited by Ziarul Financiar in partnership with local financial consultancy firm Capital Partners.
The retailer posted a turnover of EUR 892 million in Romania in the 2014-2015 financial year, down compared to previous years. The company had 31 stores in Romania and 4,350 employees. (source: Romania-insider.com)