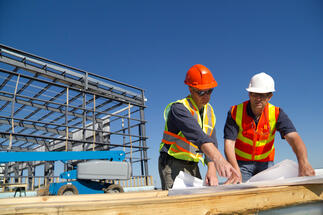 "On constructions segment, the engineering constructions fell by 11.2 percent. There were increases in the residential buildings by 12.1 percent and on the non-residential buildings by 1.1 percent," says the INS release.
The official statistics shows that in December 2016 there were drops compared with December 2015 for two of the three main categories of constructions.
"On constructions segments, the constructions works volume went down for the engineering constructions by 40.9 percent and to non-residential buildings by 6.1 percent. The residential buildings (segment – e.n.) increased by 16.7 percent," says the release.
Compared with November, the construction works went up in December 2016 by 6.4 percent on gross series, but went down by 4.3 percent on adjusted series considering the seasonal adjustments. (source: business-review.eu)