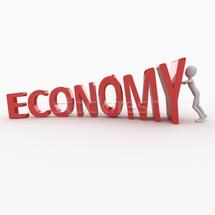 With its 1.8 percent quarterly growth, Romania is EU's leader in the category, followed by Poland (0.9 percent), United Kingdom, Slovenia and Greece (each with a 0.7 percent advance). Economic downturns were registered in Cyprus (-0.4 pct), Austria (-0.3 pct) and Italy (-0.1 pct).
Overall, the Euro Zone's economy increased by 0.2 percent, after a 0.1 percent advance registered in the previous quarter. The EU itself had an increase of 0.3 percent, after 0.2 percent in the second quarter.
The Euro Zone's economy maintained its annual growth rate of 0.8 percent, while the EU's GDP increased 1.3 percent, the same advance that was recorded in the second quarter.
Eurostat's estimates are similar to the statistics announced by INS, according to which Romania's economy grew by 1.8 percent in the third quarter compared to the second. Year on year, Romania's economic growth is at 3 percent. (source: business-review.eu)