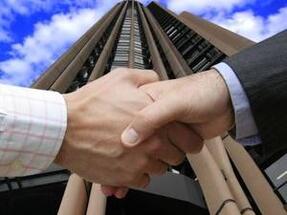 Foreign real estate companies such as GTC and NEPI invested in taking over additional real estate assets, thus increasing their local presence. They were joined by newcomers such as Partners Group and Adamamerica.
Retail assets dominated the first semester with a figure of over EUR 170 million, followed by office (EUR 143 million) and the industrial sector (EUR 43 million). "Retail transactions continue to show an upward pricing trend as increased demand and improving finance drive yield compression. Industrial transactions were noticeably muted compared with 2015 due to a paucity of available product, while investor appetite for the sector remains high due to strong occupational fundamentals," reads the report.
Top five investment transactions in H1 2016 (Source: CBRE)
1. Shopping City Sibiu (retail) – NEPI- 100 EUR mln         
2. Mega Mal (retail)- NEPI - over 72 EUR mln (estimation)
3. City Gate (office) - GTC- over 60 EUR mln (estimation)
4. Premium Point & Premium Plaza (office) – GTC – over 35 EUR mln (estimation)
5. A1 Business Park & Domnesti Business Park (industrial)- Partners Group -over 30 EUR mln (estimation)
Prime yields have compressed during the past 12 months from 8 percent to 7.25 percent for shopping centers, from 7.75 percent to 7.5 percent for offices and from 9.5 percent to 8.75 percent for industrial, CBRE data shows. Significantly improved finance terms in combination with an increased yield delta to locations further west indicate potential for further compression, representatives of the real estate services firm forecast.
The outlook for the remaining six months of the year remains positive. "Several sizable on-going transactions entail that 2016 has the potential to exceed 2015 volumes while the pipeline of anticipated disposal processes indicates a continued rise in investment volumes over the coming 18 months," reads the report. (source: business-review.eu)