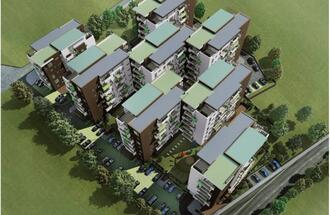 The building complex includes opt apartment blocks.
"It will be called Bujorului Residence and it's the first big residential development in Craiova. The building process will unfold in 30 apartment stages. Construction is set to begin this year and the project is gathering its authorizations", according to Ioan Catutoiu, general director of real-estate consultancy firm Real-Time.
Cherciu bought the 11,000 square meters lot in central Craiova in 2008.
Casa Noastra owns a production facility near Craiova. It regularly exports to Austria, Bulgaria, Switzerland, France, Germany, Italy and Portugal. The company increased its turnover by 39 percent in 2012, to RON 124 million (EUR 28 million). (source: business-review.eu)