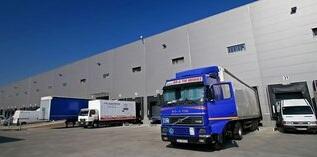 The park is located 23 kilometers away from the Capital's uptown, having direct access to A1 highway, up to Pitesti. Among the park's customers there are also Rhenus Logistics, Tibett Logistics and Dumagas Transport.
"CTP intends to extend businesses in Romania. I spoke to several of our clients about the extension opportunities and there is an appetite for this. It's time to invest in Romania," the company's general manager, Remon Vos told a press release.
Profi is used by a Romanian Supermarkets chain formerly owned by Louis Delhaize Group, bought in 2009 and further developed by a fund detained by Enterprise Investors from Poland.
CTP is a full-service commercial real estate developer and manager based in the Czech Republic, which bought former Mercury Business Park and Cefin Arad from Heitman US investments fund and from Cefin Italian group in early this year. (romaniajournal.ro)