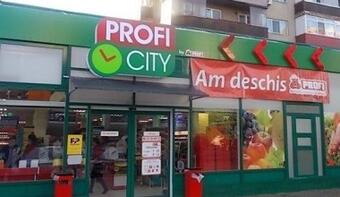 The store in Cugir, Alba county, open under the standard format, is situated on 11 Victoriei Street and has a total area of 610 sqm with 387 sqm sales room.
The unit in Sasciori, Alba county (Loco format) covers a total area of 340 sqm, of which the sales area measures 210 sqm.
In Turt, Satu Mare county, the unit opened on 45 Piata Eroilor Street spreads over 750 sqm, with a 432 sqm sales area, and operates under standard format.
With 366 stores in 176 towns and localities in all counties and in Bucharest, with nearly 9,000 employees, Profi boasts the supermarket network with the largest geographical coverage in Romania.
The company posted a turnover of RON 1.9 billion (EUR 427.62 million) and net profits of RON 27.3 million (EUR 6.14 million) in 2014. (source: business-review.eu)