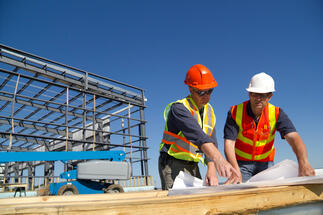 Spirits producer Prodvinalco in Cluj, controlled by Romanian shareholders, is constructing together with another developer a residential and offices complex on Traian St., in downtown Cluj-Napoca, the investment in the project reaching approx. EUR 5 million.
"The construction already started and will be completed in the end of next year. The project will include 150 apartments plus office sand commercial spaces, as well as two levels of underground parking ", said for ZF Andi Dascăl, general manager of Prodvinalco.
The project will include five buildings of 5-6 floors each, according to the website of Cluj-Napoca City Hall. Prodvinalco is developing the project in partnership with the real estate developer SDC Imo­biliare, represented by Ştefan Berciu, according to data on the developer's website.
The contribution of Prodvinalco within the project is the land. Moreover, the company also has in plan other two real estate projects in Cluj-Napoca, considering that it owns in the centre of the city three plots with a total area of 10,000 sq. m. (source: zf.ro)