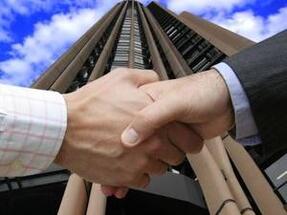 "We are not expanding the project Floreasca as the litigations related to the plot where we intended to develop it are going to last five years. We are negotiating the acquisition of another plot in the area where we intend to develop an office project. We aim to start the construction in the end of this year, beginning of next year. We believe the office request exists and this is the reason for we want to extend on the office segment", has declared to MEDIAFAX Robert Neale, the company's founder.
Sources in the real estate sector have declared for MEDIAFAX that Portland Trust has bought from the Italian group Nusco, active in real estate business as well as in doors and windows industry, a land where the company intends to build a project of several tens of thousands square metres.
Nusco owns in the area a land where the company intended to develop an office building, the second in Floreasca. The company has completed at the crossroad between Barbu Vă­că­rescu and Pipera Road a building on 19 floors, Nusco Tower, with Volks­bank and Raiffeisen Leasing among the most important tenants.
Portland Trust has completed at the end of last year the office Floreasca Park, on a land bought from Becali and intended to expand the project on a plot they were going to buy from the same businessman.
Floreasca Park includes two office buildings in the vicinity of Aurel Vlaicu metro station and has a total area of 37,500 sq. m, almost fully let. The most important tenants include Oracle and BASF.
The investment in the project reached EUR 70 million, financed by BCR.
Regarding an eventual sale of Floreasca Park, Neale says that there is no intention to sale for the moment, the project offering a comfort in having most of the leases signed for a long period.
Portland Trust is one of the most active real estate developers on the Bucharest market, being the developer of Opera Center I and II, Bucharest Business Park and Floreasca 169A. Opera Center, totaling 15,800 sq. m and Bucharest Business Park, 24,500 sq. m were sold by the company to CA Immo.
The company was founded in 1997 by Robert Neale and Mark Vydra in the Czech Republic, with the aim to develop real estate project in Central Europe. In 1999, the company was taken over by the American group Apollo Real Estate Advisors. (source: zf.ro)