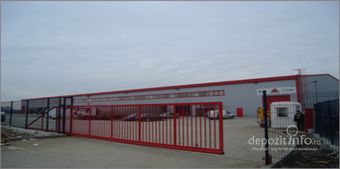 "Secure Property Development & Investment has completed the acquisition of Innovations logistics park in Bucharest from Myrian Nes and Theandrion Estates for EUER 12.6 million. The transaction was financed with EUR 4.4 million from own sources and from issuing shares the company could buy back afterwards, as well as by bank loan", shows a company's release cited by Mediafax.
Myrian Nes and Theandrion Estates, registered in Cyprus, are investment vehicles of Greek company Pheonix Real Estate, the owner of several logistics and industrial parks in Romania. The company has sold a few years go two industrial parks in Domnesti and near Bucharest-Pitesti highway. The transaction was announced in March, but the company hasn't disclosed the transaction value; according to Mediafax estimations the transaction was between EUR 10 and 13 million.
The project has a rentable area of 17,000 sq. m, is situated in Clinceni near Bucharest and generates revenues from rents of EUR 1.3 million per year. The main tenant of the park is Nestle, occupying more than 60 pct, of area, the rest of the project being rented to local businesses. "This acquisition will bring us over 60 pct. growth of the net operational revenues", the release mentions.
Secure Property Development & Investment is registered in Cyprus and was founded in 2005 with a main focus on Ukraine, were it owns an industrial park and several lands for development. (source: wall-street.ro)