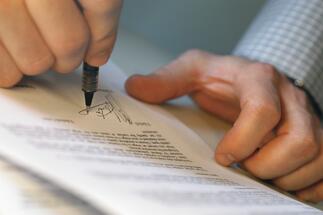 "From the total funds attracted approx. EUR 79 million are part of a new shares issue. Moreover, we completed the loan facilities transfer, with a value of EUR 65 million, accessed from UBS by the investment funds York Capital and Oak Hill. This facility will be converted in shares by 18th of December 2014, which means that the Globalworth's capital will increase with EUR 65 million", shows a release of Globalworth fund, founded last year by the businessman and listed to London Stock Exchange.
The funds, with a total value of approx. EUR 144 million, will be partly invested for developing the company's projects (approx. EUR 23 million), for acquisitions and new projects development, already contracted or in advanced negotiations (approx EUR 56 million) and for paying the loan facility payment of EUR 65 million.
Globalworth announced last month its intention to attract on stock up to EUR 135 million through a new shares issue. Papalekas also announced at the date his intention to buy from the businessman Raul Doicescu, the owner of the construction company Bog'Art, the office building UniCredit HQ in Piaţa Presei are, where UniCredit Ţiriac bank has its headquarters since summer 2012. The cost of the investment was set for EUR 43 million.
UniCredit HQ, 14 floors building with 24,000 sq. m built area and 14,000 sq. m rentable, generates annual revenues of EUR 3.9 million and has a financing of EUR 28 million.
Papalekas, who also bought in the recent years To­wer Center, Cathe­dral Plaza or City Mall, has presented another list of ten projects for which he is willing to pay approx. EUR 130 million, the additional investments in the office projects development on certain lands in Bucharest involving addition funds exceeding EUR 100 million.
Eli Alroy, Dimitris Raptis and Ioannis Papalekas, all part of the fund's management, were part of the investors subscribing shares. Therefore, Papalekas remains the main shareholder of the fund, with 54.3% of shares. (source: zf.ro)