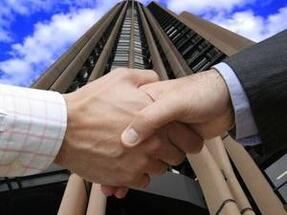 "We are focused on commercial properties, especially office project facing problems that we intend to improve the performance. We have lots of projects in acquisition process and we mainly look for anything making sense, our target being to create investments products. We take very fast the buying decision and we intend to buy projects in the next 12-18 months. We are focused on cash-flow, therefore we prepare the projects we buy through asset management, for the moment when the strong investoprs will return to Romania, in order to have what to offer them ", Raptis also said during CEDER Conference, organized by CiJ Journal.
He showed that the acquisitions will also focus logistic and industrial projects, but the favourite segment of Globalworth remains the office segment. "In order to be successful you have to be focused on what you are doing. That's why we focus on office spaces in Bucharest which are not fully let, as we did with Tower Center, bought in insolvency, and we have succeeded in a year to make it up", Raptis added, mentioning that the money to be invested in Romania comes from the attracted funds by the company on London Stock, according to Mediafax.
Papalekas founded Globalworth last year. He has completed the takeover of the entire real estate assets portfolio owned in Romania through the fund, listed on London Stock, namely the office buildings BOB, BOC, Tower Center International, City Offices, as well as the projects Herastrau One, Bucharest One and the residential complex Upground. The market value of these projects was estimated in December to EUR 488 million, and the total debts in relation to these assets reached EUR 248.3 million, 49.9 pct. of the total respectively.
Globalworth attracted last month EUR 144 million on the London Stock, funds intended to be used for the acquisition of 10 real estate projects, including the office building UniCredit HQ in Piata Presei area, hosting the headquarters of UniCredit Tiriac since summer of 2012. The cost for this investment was set to EUR 43 million.
Papalekas, who also bought in the recent years the buildings Tower Center, Cathedral Plaza or City Mall, is willing to pay fofr all these properties approx. EUR 130 million, the additional investments in the office projects development on certain Bucharest lands would represent also EUR 100 million. (source: wall-street.ro)