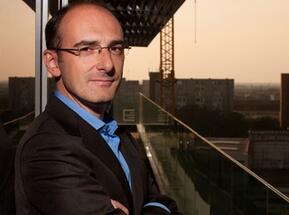 "I have noticed in the last two years an increase in the office request for spaces in Timişoara and Cluj, which grew in the late six months. We see the existing companies expanding, as well new players appeared which were not in the market one year ago", has declared Ovidiu Şandor, CEO of the real estate developer ModaTim Investment Timişoara.
The real estate projects developed by Ovidiu Şandor also include The Office in Cluj-Napoca (developed together with NEPI), which attracted tenants such as Leoni, Yardi, Deloitte or MOL.
He attended the conference "Romanian private capital – a chance for the economic development of Romania", organized by ZF with Banca Transilvania in Timişoara.
ZF initiative will continue in Iaşi, on 12th of May, as well as in other cities in the following period.
Ovidiu Şandor believes that the authorities should support people relocations from the cities which did not succeed in attracting investors to the areas with lower unemployment, where companies need employees. (source: zf.ro)