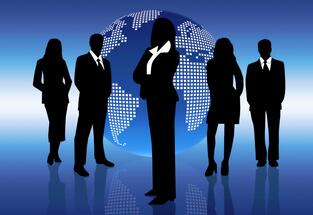 As part of the survey, respondents in nine CEE countries – Romania, Bosnia and Herzegovina, Croatia, Czech Republic, Estonia, Latvia, Lithuania, Poland, and Slovakia – were polled to elaborate on current economic trends in these markets. On average 51 percent of the respondents in the region believe that the economic situation will improve somewhat or even significantly, while 34 percent do not see any particular changes and only 15 percent expect worse times ahead.
When asked what the main issue for the country's economy is, 98 percent of the respondents in Romania stated that the shadow economy is a problem, as compared to 73 percent of managers in the rest of the polled countries. Thirty-nine per cent of the respondents say tax avoidance by concealing real income is the main source of concern, followed by envelope wages (23 percent) and VAT fraud (21 percent).
In terms of public spending, a majority of respondents from Romania (55 percent) consider that infrastructure should prevail, followed by education and innovation and by health. Business leaders in other CEE countries believe that the public spending priorities for the next three years should include: 1) education, science and innovation (39 percent); 2) infrastructure (23 percent); and 3) health and demography.
"Tax policies remain high on the decision-makers' agenda, and simplified tax payment and administration procedures are anticipated from governments, according to 79 percent of the entrepreneurs and managers who participated in the survey. Moreover, strong sentiment was expressed in favor of a flat personal income tax system, clearly winning over a progressive income tax system," said Ramona Jurubita, partner, head of tax & legal, KPMG in Romania.
Strong sentiment was expressed regarding the implementation and retention of the flat personal income tax system by 63 percent of Romanian respondents, while the least support was given to the implementation or maintenance of a progressive personal income tax system (6 percent).
"To remain competitive both in the domestic and international markets, skilled labor is of the greatest importance, according to 60 percent of respondents overall, compared to 62 percent a year ago. Business leaders thus reckon that retaining good staff is a key aspect companies should focus on," said Serban Toader, senior partner, KPMG in Romania and Moldova.
The share of Romanian companies that plan to hire stands at 42 percent, while the average among the nine countries stood at 36 percent.
When it comes to investments, Romanian executives turned out to be reserved, with 48 percent saying they do not plan any investments between 2016 and 2018, surpassed only by Latvia (53 percent). Among other countries, 66 percent of survey respondents indicate their companies are planning investments during this period. For 37 percent the home market is the primary target, which received the most responses in Bosnia and Herzegovina (53 percent), Poland (50 percent) and Slovakia (45 percent).
Polled companies can live without EU funding, the study shows, with only 31 percent of respondents saying their company's turnover depends on such funds. While for about one quarter of the respondents EU funding does not exceed 30 percent of their turnover, in Romania 7 percent of companies are heavily dependent on them, the highest share of such responses.
By gender, male respondents account for 70 percent of the survey's respondents, while the highest share of female participants is seen in Romania (49 percent). By function, 30 percent of respondents are CFOs (in Romania 48 percent), 24 percent CEOs, 13 percent company owners – their share being the highest in Latvia (41 percent) – and 27 percent other members of management. (source: business-review.eu)