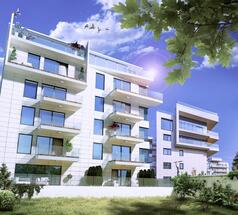 It is a positive sign for the market and over the next period several new residential projects will be announced, thinks Mihai Dumitrescu, managing partner Crosspoint Real Estate.
The four apartments have not yet been delivered. They are part of the projects' only block which is presently under construction and which should be completed by the middle of next year.
One FloreascaLake is located on the banks' of Bucharest's Floreasca lake and has a built area of 15,000 sqm. It features 66 apartments in three four-storey apartment blocks. The apartments from the first two blocks were sold before the completion of works in 2013. Out of the 24 apartments from the third block, 18 have been sold, according to Crosspoint Real Estate.
One United Properties was set up in 2007 by Andrei Diaconescu and Victor Capitanu, two of the founders of Capital Partners. The company is also developing the high-end Madrigalului Residence project located close to the Baneasa lake. It will be delivered this August and eight out of the compound's 14 apartments have been sold, according to the real estate firm. (source: business-review.eu)