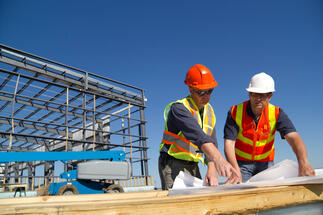 "Regarding the types of products delivered in the local market by Reynaers, 60 percent of local sales are profiles for curtain systems, which are used mainly in the segment of office real estate developments," said Daniel Popa, country manager of Reynaers Aluminium Romania.
According to him, the share has not changed very much in recent years, with office customers investing the most in such systems. Last year projects such as Metropol Offices, AFI Park and Oregon Park totaled products with a volume of 37,000 square meters of standard and customized solutions for facades, large panels, curtain walls and doors.
According to Popa, Reynaers Aluminium holds a market share of 15 percent in the segment of aluminum joinery intended for developments of office buildings, with the company hoping to see a slight increase in share this year.
A 30 percent share of the business is held by residential developments and the individual housing construction industry. Popa says the market has gained momentum since last year , with particular interest for the premium segment of aluminum joinery.
He stressed that this year the company counts on a 10 percent increase in orders for products for the residential segment.
The remaining 10 percent of the company's turnover is brought in by the sale of products for commercial projects – especially shopping malls, or other types of construction.
Reynaers Aluminium is a Belgian based company active across 37 countries, employing 1,500. Present locally since 2006, the company has seen a strong growth across the market, posting a turnover of EUR 4 million in 2014. (source: business-review.eu)