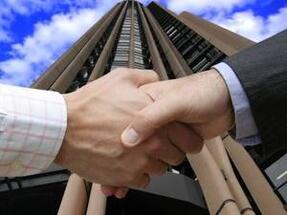 Damian Harrington, Regional Director of Research for Colliers International, Eastern Europe, said: "With a large amount of new construction underway or in the pipeline 2014 development activity has continued to track along a similar path to 2013. Around 1.2 million sqm of new supply has already been delivered during the first half of 2014 and with another 5.7 million sqm under construction there are no immediate signs that this trend is abating."
Regionally, Moscow and St. Petersburg have been the most active in terms of new building completions during the first half of 2014, with around 70 percent of total development activity. However, new development activity in other markets is beginning to recover.
Warsaw is trending slightly above 2013 levels and now accounts for 10 percent of new construction in the region.
Budapest, although only tracking around 2.0 percent of the total, has also seen a turnaround in construction activity with the volume new office building completions for 2014 already above 2013 levels. As at H1 2014, the volume of office space under construction in Budapest is at its highest level since 2010.
As the individual markets adjust to such a large volume of incoming new supply, many have continued to experience fluctuating vacancy rate conditions through the year.
Independently, a number of markets experienced a rise in the vacancy rate of the back of a large volume of new supply through the end of 2013 into the first half of 2014. This included St Petersburg, Moscow, Warsaw and Prague.
The report found that the regional vacancy rate increased to 13.6 percent in 2014 H1, up from 11.8 percent in H1 2013.
While overall gross take-up levels have eased when compared to the same time last year there are some good news stories emerging with Budapest, Bratislava and Bucharest seeing large increases in demand translate into occupational activity and subsequently a lower vacancy rate.
The report found that nine of the markets experienced an improvement in occupational take-up during the first half of 2014 resulting in a lowering of the vacancy rate, including Sofia, Zagreb, Bucharest, Budapest, Belgrade, Bratislava, Tallinn, Riga and Vilnius.
As new supply came online during the first half of 2014, there was evidence that prime rents were continuing to adjust to this trend with values in some markets declining on average between 2.0 – 7.0 percent since H1 2013, including Prague, Bucharest, Kyiv and Tallinn. However, with a noticeable improvement in take-up levels during the last 3-5 months, we expect that rents will now begin to level-out.
Although there was a slight downturn of rents in Prague, Bucharest, Kyiv and Tallinn, there were still a small number of markets that experienced growth in the 12 months since H1 2013.
The report found that prime office rents have increased in Sofia by 8.0 percent and Belgrade by 3 percent. During the same period, average office rents rose 11 per cent in Sofia and 7.0 percent in Belgrade, Tallinn and Riga, and 4.0 percent in Vilnius. (source: europaproperty.com)